Starship Inanna
Greetings,
Some of you may not be aware, we've been working on a tabletop version of Starship Inanna (like RPG Tabletop, not like board game), and we'll be presenting it (in it's pre-alpha state) at the First Exposure Playtest Hall at GenCon 2019 this week.
We'll be keeping the official Instagram (instagram.com/starshipinanna) updated with images of the tests and such, and I will be posting from time to time on my own Instagram as well (instagram.com/drmaddoc47)
If you are going to be at the con let me know and we can try and get you a seat at the table. I have been asked by Patrons if I will do signing of posters and such, I am more than happy to sign stuff, I am not one for photos though.
Episode 8 is still being worked on, and Episode 9 is also going to be this year (a lot of the work on Episode 8 has also been for Episode 9 which is why things are taking so long).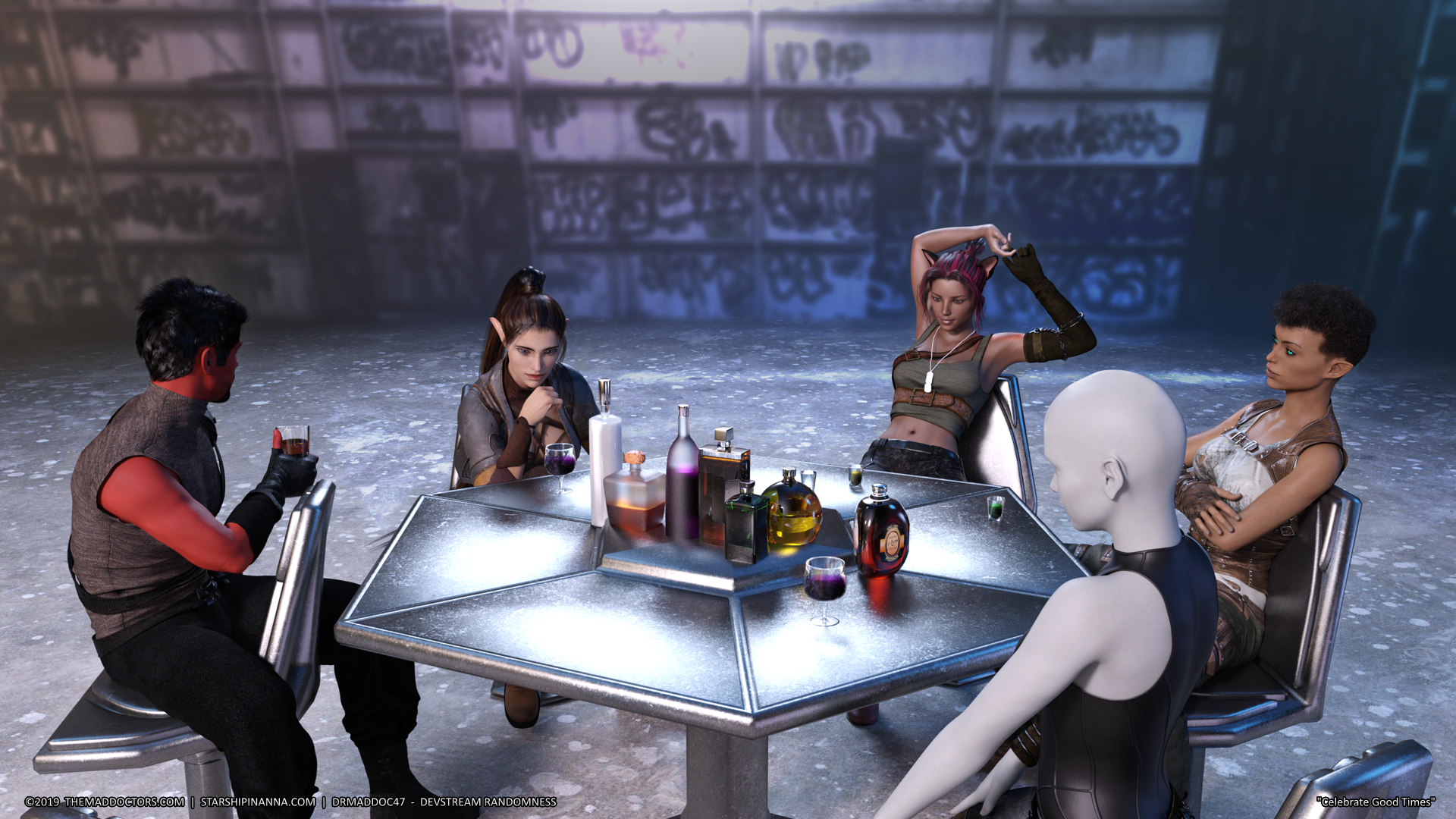 The cover image (seen above) is a post mission scene for the characters from the Patreon Only playtest of the tabletop we had earlier this month.

Alright, off to finish packing,
DMD47